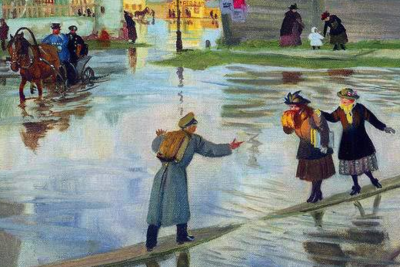 Application and admission
The DDP is open to students with B.A. degrees from a broad range of disciplines. Applicants will normally hold a B.A. in the huma­nities, but the DDP is also open to students with a back­ground in social sciences. At the University of Cologne students with no philological back­ground can chose a special module that teaches missing philological skills within the first semester and which will be fully credited as a supplementary module. Please indicate the host university of your choice in your application.
Language requirements
Program languages are English, German, Polish and Russian. At the time of application, you need to proof know­ledge at the level B1 in English and one Slavic standard language (e.g. Russian, Polish, Serbian,…), the language will normally be the language of the University at which you will spend the semester abroad). In the "standard track" you will have reached a level of B2 in the language of their host university before you will begin the semester abroad. In the "free track" you need to prove a knowledge at the level of B2 of the language of each host university at the time of registration at the host university. Seminars can be conducted as multi-lingual seminars, i.e. each participant can express his ideas in the language of his choice. Essays and exams will normally be written in English or in the language of the university at which they are submitted.
Application process
You can apply to either of the three partner universities. The selection criteria and the selection process are defined by the partner universities. Each partner university will offer up to 10 places per year. Please consult the specific applications procedures for each university.